«
October 2015
»
Sun
Mon
Tue
Wed
Thu
Fri
Sat
| | | | | | | |
| --- | --- | --- | --- | --- | --- | --- |
| 27 | 28 | 29 | 30 | 1 | 2 | 3 |
| 4 | 5 | 6 | 7 | 8 | 9 | 10 |
| 11 | 12 | 13 | 14 | 15 | 16 | 17 |
| 18 | 19 | 20 | 21 | 22 | 23 | 24 |
| 25 | 26 | 27 | 28 | 29 | 30 | 31 |
| 1 | 2 | 3 | 4 | 5 | 6 | 7 |
†
~~~~~~~~~~~~~~Bienvenue*
Bienveni
*
Bienvenidos
*
Bel
Bonjou
*
Dalal
ak
diam
*
†
ekabo
*
nnoo
*
Amrehba
Sisswene
*
Akwaba
*
Ahlan
Wa
Sahlan~~~~~~~~~~~~~~~~~~~~~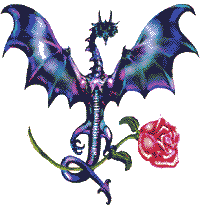 WELCOME TO THE OFFICIAL HOMEPAGE of the
Whitney E. Houston Academy
of
Creati
ve and Performing Arts
†††
215 Dodd St.†† East Orange, New Jersey 07017
973-266-5880† Fax: 973-673-1466
Mr. Henry W. Hamilton, Principal
Mrs. Koree Toles, Assistant Principal
Our MISSION is to develop young boys and girls with active and creative minds, a sense of understanding and compassion for others, and the courage of their beliefs.† We stress the total childís moral, intellectual, social, emotional, and physical development.
OUR VISION IS TO PROMOTE A QUALITY EDUCATIONAL ENVIRONMENT THAT AFFORDS ALL STUDENTS THE OPPORTUNITY TO ACQUIRE THE SKILLS TO BECOME LIFELONG LEARNERS
A SPECIAL THANK YOU TO ALL THE PARENTS WHO MADE IT OUT TO OPEN HOUSE ON TUESDAY, SEPT. 29TH!
THANK YOU
TO OUR COMMUNITY PARTNERS
FOR YOUR SUPPORT @ OUR 2015-2016 OPEN HOUSE
SEASONS OF LEARNING TUTORING PROGRAM
PNC BANK
EAST ORANGE PUBLIC LIBRARY
FAMILY CONNECTIONS
EAST ORANGE HEALTH DEPARTMENT
PARENTS ARE OUR PARTNERS!
MR. JENKINS (GUIDANCE COUNSELOR) IS HERE FOR YOU!
CALL ANYTIME DURING SCHOOL HOURS OR EMAIL HIM @ gregory.jenkins@eastorange.k12.nj.us




†
---
Whitney E. Houston Academy 2014 HIB†Report Card Score = 66
East Orange District Score = 62
Max
†Score = 78
---
---